Greetings. I like to think I've got ASG RD 10.1.5713.0 correctly set up, but .......
When I try to launch an RDP connection which is synchronized through AD, I'm prompted for creds. That's funny, I say to myself, because I've configured creds and inheritance and everything.
I open the connection to inspect it, and this is what I see: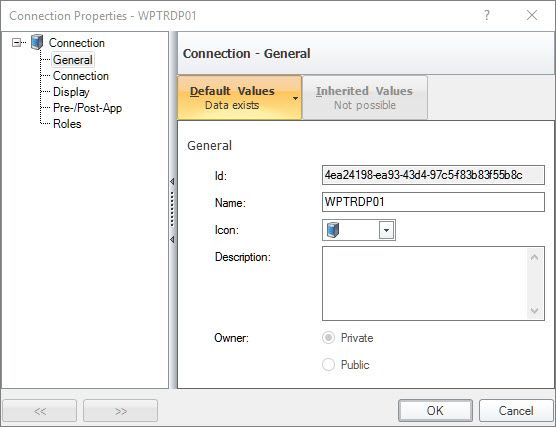 What? Where are the RDP connection properties, and the Credentials?
So, I click on "Roles." To be very clear, I do nothing else but click on "Roles," and this is what happens.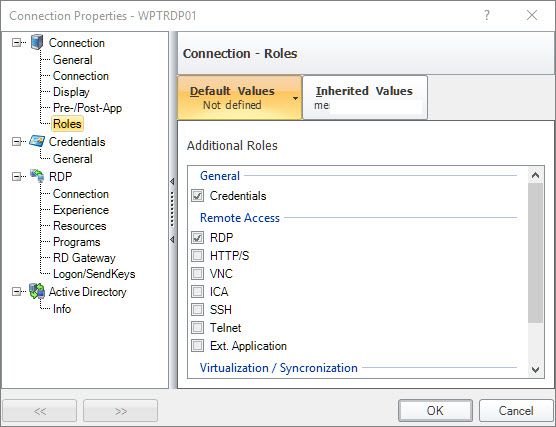 From here, I can click OK, re-launch the connection, and everything works as expected.
Again, to be clear, I've done nothing but view the connection properties, click on "Roles," and click OK.
Please, why is this happening?